Founder and President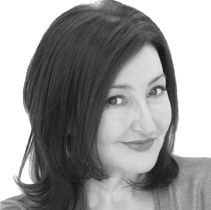 Sheila Carney is a Global Recruiter and Career Strategist for designated accountants with 1-20 years post qualifying experience. Known as someone who "makes things happen," she's built durable, referable relationships because she's earned the trust of clients and colleagues with her competence and and commitment. Often told she's "different from other recruiters," Sheila takes the time to understand her clients' unique situations and prepare them for what lies ahead.
Sheila has two decades of experience guiding accounting careers, including senior positions with the world's largest search firms in the U.K.,Canada and Australia. At the U.K.'s #1 specialty recruitment firm, Sheila became the youngest recruiter ever to be promoted to manager in just six months. Earning her stripes in a competitive arena, further promotions and secondements followed. She has led small teams of four and large, complex teams of up to 65. As a former Senior Director for a multinational software company, Sheila also acquired first-hand knowledge of the corporate mindset and best practices for hiring high-caliber individuals. Central to every role has been Sheila's passion for coaching and developing individuals to reach their potential. She has loved the limitless opportunity to interact with and help bright, multifaceted professionals around the world.
Because Sheila found her true career path by accident (she initially trained as a lawyer), she's driven by an innate desire to help others discover theirs on purpose. She can empathize with both the misery of being in the "wrong" job and how to attain greater success and happiness through personal insight, long-range planning, the art of self promotion, and willingness to create opportunities. Owing to her personal enjoyment from having worked in different cities and countries, she's also passionate about helping others realize their dreams.
Always wanting to set the bar high and deliver expert counsel, Sheila is a lifelong learner. She has earned the designations of Certified Behavioural Interviewer and is a Reach-Certified Personal Branding Strategist. She also enjoys soaking up the conversations of good company on a walk along Vancouver's seawall, or at a wide range of classes where she is always learning, or trying to improve!